The River Valley Health Services—Chaska Clinic Reopens August 4, 2021. We will continue to provide telehealth services before and after the clinic reopening.
Servicios de salud de River Valley: la clínica Chaska reabre el 4 de agosto de 2021. Continuaremos brindando servicios de telesalud antes y después de la reapertura de la clínica.
All provided services are free of charge. 
No appointments needed. 
Todos los servicios proporcionados se proporcionan de forma gratuita. No hay citas necesarias.
Vaccines are our best hope for ending the COVID-19 pandemic. Most of us want to get the vaccine to protect ourselves from the possibility of death or long term disability. While we wait for the vaccine and after we get the vaccine—we need to stay vigilant, wear our masks, wash our hands and stay at least six feet apart to protect the community and bring an end to this pandemic. Check Out Our Covid-19 Resource Page
Las vacunas son nuestra mejor esperanza para poner fin a la pandemia de COVID-19. La mayoría de nosotros queremos vacunarnos para protegernos de la posibilidad de muerte o discapacidad a largo plazo. Mientras esperamos la vacuna y después de recibir la vacuna, debemos permanecer alerta, usar nuestras máscaras, lavarnos las manos y mantenernos separados por al menos seis pies para proteger a la comunidad y poner fin a esta pandemia. Check Out Our Covid-19 Resource Page
Medication Review and Education
Diabetes
Hypertension
Nurse Assessments
Pregnancy Verification for Medical Assistance
OTC Prescription Assistance
Revisión de medicamentos y educación

Diabetes

Hipertensión

Evaluaciones de enfermeras
Verificación de embarazo para asistencia médica Asistencia
Con receta OTC
Health Promotion Education
Nutrition
Healthy Pregnancy
Infant and Child Development
Smoking Cessation
Weight Management
Chronic Disease Management
Educación de promoción de salud
Nutrición
Embarazo saludable
Desarrollo infantil y infantil
Dejar de fumar
Control de peso
Manejo de enfermedades crónicas


We coordinate free flu immunization clinics in bi-lingual churches each fall as part of a Minnesota Immunization Networking Initiative (MINI) grant collaborative. We do not provide immunizations at our locations, however, we can refer you to a local resource to obtain this service.
Coordinamos clínicas gratuitas de vacunación contra la gripe en iglesias bilingües cada otoño como parte de una beca de la Iniciativa de Inmunización en Red de Minnesota (MINI). No proporcionamos inmunizaciones en nuestras ubicaciones, sin embargo, podemos derivarlo a un recurso local para obtener este servicio.
Telehealth assessment and screening for COVID-19 symptoms such as:
Fever
Cough
Shortness of breath
Chest pain
Blue lips
Pre-existing conditions such as diabetes, hypertension, heart and lung disease
Other
Screening and Assessment of a Client's Social Determinates of Health
Recent positive tests for COVID-19 tests for a client's, family members or trace contacts
Needs for survival during isolation or quarantine
Needs for in-home safety monitoring such as thermometers or PPE
Social determinants of health needs such as food, clothing, household supplies, infant care
Need for medicines or medical care
Needs for assistance in obtaining low or no-cost medical care or medicines
Interpreter services
Evaluación y detección de telesalud para detectar síntomas de COVID-19 como:
Fiebre
Tos
Dificultad para respirar
Dolor en el pecho
Labios azules
Condiciones preexistentes como diabetes, hipertensión, enfermedades cardíacas y pulmonares
Otro
Detección y evaluación de los determinantes sociales de la salud de un cliente ajustados para Covid-19
Pruebas positivas recientes para las pruebas de COVID-19 para un cliente, miembros de la familia o contactos de seguimiento

Necesidades de supervivencia durante el aislamiento o la cuarentena.

Necesidades de monitoreo de seguridad en el hogar, como termómetros o EPP

Determinantes sociales de las necesidades de salud como alimentos, ropa, artículos para el hogar, cuidado infantil

Necesidad de medicamentos o atención médica.

Necesidad de asistencia para obtener atención médica o medicamentos a bajo costo o sin costo

Servicios de intérprete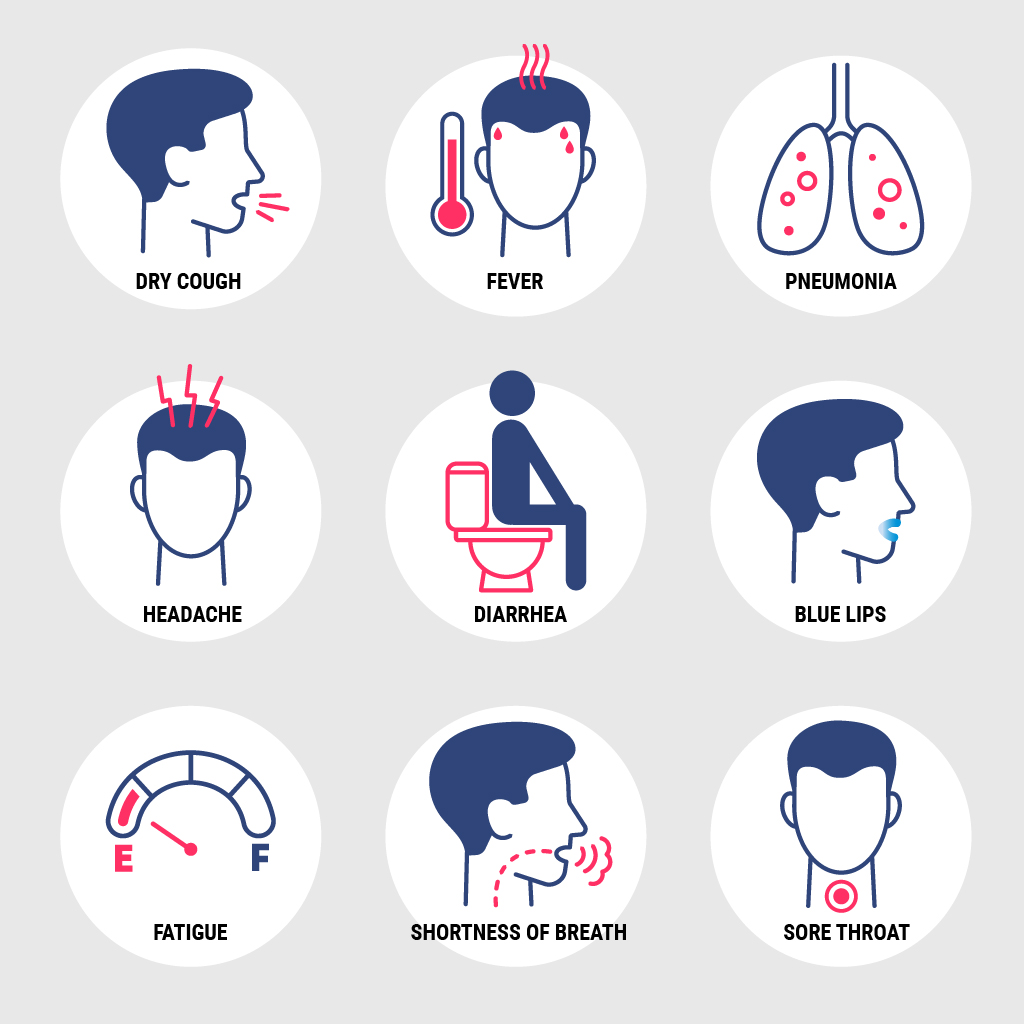 Social Determinates of Health
Determinantes sociales de la salud