¿Podria Tener Prediabetes
Evaluación Del Riesgo De Prediabetes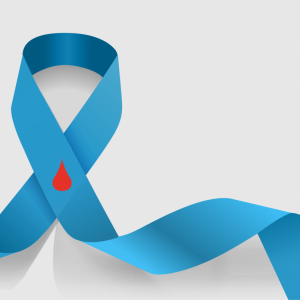 A chronic disease that results in too much sugar (or glucose) in the blood. There are three main types of diabetes:
Type 1 Diabetes:  The pancreas produces little or no insulin and typically occurs in children or young adults but can also occur in adulthood.

Type 2 Diabetes: The pancreas still produces insulin but the body does not use it as it should; typically diagnosed in adulthood but also can be diagnosed in children or adolescents.

Gestational Diabetes:  The pancreas does not make the extra insulin that is needed during the last trimester of pregnancy

Pre-Diabetes is a sign of a higher risk for type 2 diabetes. Blood sugars, especially fasting blood sugars are a little higher than normal but not high enough to diagnose diabetes.
Enfermedad crónica que provoca un exceso de azúcar (o glucosa) en la sangre. Hay tres tipos principales de diabetes:

Diabetes tipo 1: el páncreas produce poca o ninguna insulina y generalmente ocurre en niños o adultos jóvenes, pero también puede ocurrir en la edad adulta.

Diabetes tipo 2: el páncreas todavía produce insulina, pero el cuerpo no la usa como debería; generalmente se diagnostica en la edad adulta, pero también se puede diagnosticar en niños o adolescentes.

Diabetes gestacional: el páncreas no produce la insulina adicional que se necesita durante el último trimestre del embarazo.

La prediabetes es un signo de mayor riesgo de diabetes tipo 2. Los niveles de azúcar en sangre, especialmente en ayunas, son un poco más altos de lo normal, pero no lo suficientemente altos para diagnosticar diabetes.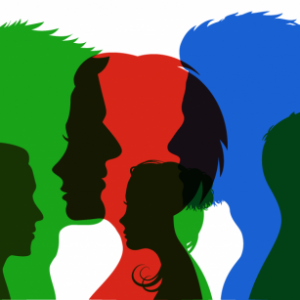 Pregnant women

Advanced age

Overweight

Hispanics

Asians
Native Americans
African Americans
Veterans
Mujeres embarazadas
Edad avanzada
Exceso de peso
Hispanos
Asiáticos
Nativos Americanos
Afroamericanos
Veteranos
What are some of the symptoms of diabetes?
¿Cuáles son algunos de los síntomas de la diabetes?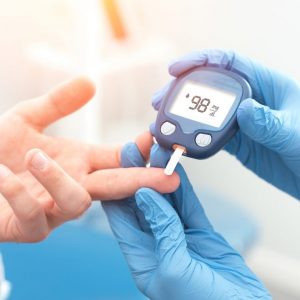 Increased thirst
Frequent urination
Extreme hunger
Unexplained weight loss
Fatigue
Irritability
Blurred vision
Slow-healing sores
Presence of ketones in the urine (ketones are a byproduct of the breakdown of muscle and fat that happens when there's not enough available insulin)
Other
Aumento de la sed

Urinación frequente

Hambre extrema

Pérdida de peso inexplicable

Fatiga Irritabilidad

Visión borrosa

Llagas de curación lenta

Inexplicable Presencia de cetonas en la orina (las cetonas son un subproducto de la degradación de los músculos y la grasa que ocurre cuando no hay suficiente insulina disponible)

Otro
What are some of the long-term complications of diabetes?
¿Cuáles son algunas de las complicaciones a largo plazo de la diabetes?
Damage to blood vessels
Cardiovascular disease
High blood pressure
Stroke
Nerve damage (neuropathy)
Kidney damage (nephropathy)
Eye damage (retinopathy)
Skin conditions
Damage to teeth and gums
Hearing impairment
Foot ulcers
Depression
Daño a los vasos sanguíneos

Enfermedad cardiovascular

Hipertensión

Carrera

Daño a los nervios (neuropatía)

Daño renal (nefropatía)

Daño ocular (retinopatía)

Condiciones de la piel

Daño a dientes y encías

La discapacidad auditiva

Úlceras de pie

Depresión
What medications/treatments are most common?
¿Qué medicamentos / tratamientos son los más comunes?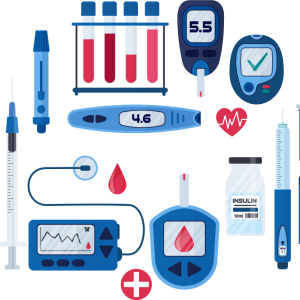 Consult your doctor to assess your situation and develop a treatment plan
Follow a nutrition plan prescribed by your doctor
Set fitness goals with the help of your doctor and track your progress
Insulin 
Consulte a su médico para evaluar su situación y desarrollar un plan de tratamiento.
Siga un plan de nutrición recetado por su médico
Establezca objetivos de acondicionamiento físico con la ayuda de su médico y realice un seguimiento de su progreso
Insulina
What is the best exercise regimen?
¿Cuál es el mejor régimen de ejercicio?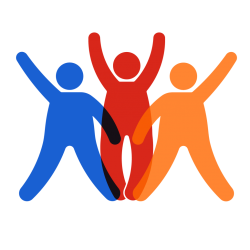 Please consult a doctor before starting a new exercise regimen.
Consulte a un médico antes de comenzar un nuevo régimen de ejercicios.
What foods should you eat as a diabetic?
¿Qué alimentos debe comer como diabético?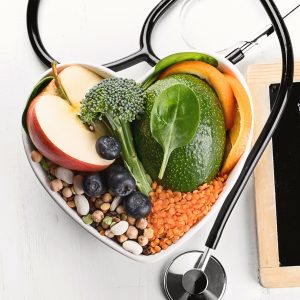 There are many healthy, fulfilling food choices available—work with your nutritionist and doctor to develop the best menu plan

Some of the best foods are leafy greens,

citrus fruits and b

eans
Hay muchas opciones de alimentos saludables y satisfactorias disponibles: trabaje con su nutricionista y médico para desarrollar el mejor plan de menú.
Algunos de los mejores alimentos son las verduras de hoja, los cítricos y los frijoles.
What foods should you avoid as a diabetic?
¿Qué alimentos debes evitar como diabético?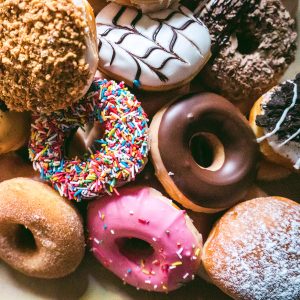 Cut down on sugar

Foods with trans fats

White rice, white bread, pasta
Reducir el azúcar
Alimentos con grasas trans
Arroz blanco, pan blanco, pasta
Where can I go for help with my diet or just diabetes questions in general?
¿Dónde puedo buscar ayuda con mi dieta o simplemente si tengo preguntas sobre diabetes en general?
Literature and Video Links
Carver & Scott County Food Resources
CAP Agency
This is a local agency providing resources for a variety of needs, such as food shelves, homelessness prevention programs. 952-469-2125
712 Canterbury Road Shakopee MN 55379
Southwest Carver County Food Shelf  952-467-1870
10 First Ave NE, Norwood-Young America Serves residents of Norwood-Young America, Hamburg and Cologne
Friends for Life Food Shelf  952-955-1980
309 Lewis Ave S, Watertown Serves residents of Watertown and Mayer
Bountiful Basket Food Shelf   952-556-0244 1600 Bavaria Rd, Chaska Serves residents of Carver, Chanhassen, Chaska and Victoria
Free Community Meals:
St. John's Lutheran Church, 300 E 4th St, Chaska Every Monday, 5:15-6:15 PM
Waconia Moravian Church, 209 E 2nd St, Waconia Last Wednesday of the month, 5:30-6:15 PM
Fare for All  763-450-3880 Hosted monthly at sites in Chaska and Buffalo (Wright County), call for dates and more information. www.fareforall.org
Women Infants & Children (WIC)  952-567-8229
303 E 6th St, Chaska WIC ensures families have the nutritious food needed to create and sustain a healthy lifestyle. The program includes supplemental food and nutrition education for low-income, pregnant, breastfeeding, postpartum women and at-risk children.
The Nutrition Program for Women, Infants and Children (WIC) provides monthly checks for healthy foods for pregnant women, nursing moms, and children under age 5 years. WIC offices also provide health education and screening services, breastfeeding support, and referrals to many more health and social services.
Currently in Carver County, the WIC program is administered by the Community Action Partnership of Scott, Carver and Dakota counties. Please visit their WIC website to learn more.
Call to set up delivery 952-442-5478 
Meals on Wheels has diabetic options and happily offers low-sugar, low-sodium meal options, as well as vegetarian options. Simply specify your dietary needs when you sign up for meals.
Walk-ins only. Serves residents of Waconia, St. Bonifacius, New Germany, Cologne, Victoria and district 110.
COVID-19 Updates: Current service is pre-packaged food that is offered via a "drive-thru" that includes both perishable and non-perishable items.
Thanks
for helping support our diabetes screening program!