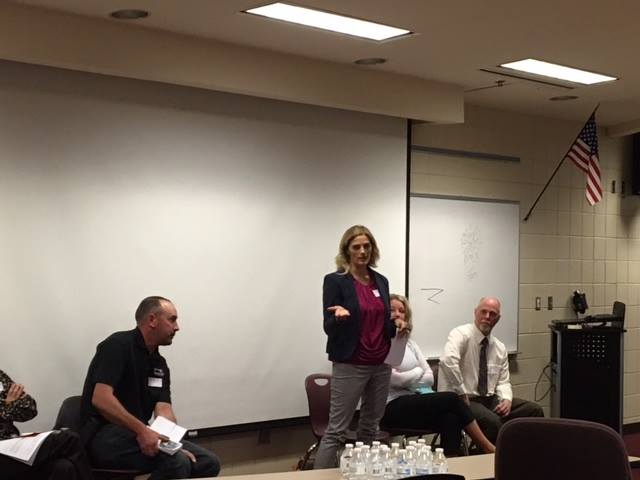 Thank you to our nurse, Dawnya, who took time out of her day to participate in the STRIVE Career Panel! She was there to share her background and talk about the nursing profession. There were five other professionals from various industries there to share their stories and information about their line of work as well.
Dawnya's passion for healthcare, public health, and helping patients understand and manage their health conditions was evident as she spoke about her nursing career. I know she inspired many!!
The STRIVE program stands for Students Taking a Renewed Interest in the Value of Education. It is a Shakopee Rotary program that provides mentorship to Seniors at the Shakopee High School that may be at risk for not graduating on time. Approximately 40 SHS Seniors have been regularily attending. Over the course of the school year, various speakers are brought-in to educate the kids on budgeting, student loans, interviewing/resume skills, job searching and other information as it helps to prepare them for the next chapter in their life. Amber is a member of the Shakopee Rotary and a STRIVE volunteer this year.